Blog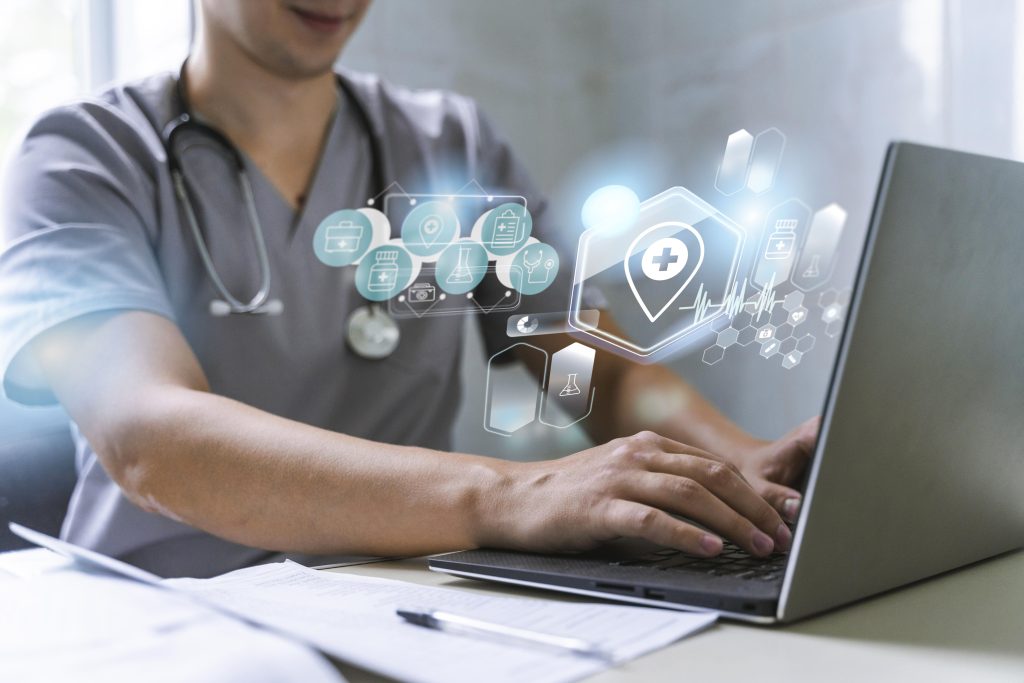 Healthcare Trends to Look Out For In 2023
The healthcare industry is constantly evolving and changing, which means that healthcare leaders need to stay on top of the latest trends. By being aware of the latest developments in the industry, they can identify what opportunities their organizations need to take advantage of to grow and improve. This way, they can ensure that their businesses are delivering the best possible care to patients and employees alike.
1. By improving the patient experience, we can increase patient engagement
As mobile technologies progress, patients have become more savvy and proactive when it comes to self-care. Today, patients and providers are working together to transform the healthcare industry by taking a "proactive" approach to care rather than a "reactive" one. Patient engagement and self-advocacy can lead to better clinical outcomes and improved quality of life.
To that end, healthcare leaders should ensure that each patient journey is personalized without barriers or hurdles so individuals can remain engaged in their care. This way, patients will be more likely to take an active role in their own health and wellbeing, resulting in better overall health outcomes for everyone involved.
Improving patient engagement should be a top priority for healthcare organizations because it directly leads to an improved patient experience. Reducing friction points and simplifying processes is something that many businesses have done in order to improve customer satisfaction – and healthcare providers should understand that patients are customers too who can choose to go to another provider if they're not happy with their current one. In order to keep patients engaged, it's important to make sure that their experiences are reliable, transparent, and easy to navigate.
2. Using artificial intelligence (AI) to transform healthcare
When it comes to health care, AI is one of those cutting-edge trends with the potential to really change the game. AI-driven clinical decision-making and streamlined healthcare system workflows have the potential to improve patient care across the board. In order to make sure that these changes are positive ones, it's important to keep a human-centered focus in mind, taking into consideration the needs of patients as well as healthcare staff. Here are three ways that AI can specifically impact healthcare for the better:
Improved patient care
Enhanced work performance for physicians
Optimized resources for healthcare institutions
As healthcare leaders, we need to be aware of the AI biases that can present themselves in our industry, especially during the early stages of algorithm development. AI bias is a complex issue, but it can often originate from the creators of the algorithm selecting data that reflects their own human biases. To avoid this, we need to be incorporating diversity and inclusion when we develop AI-based algorithms, making sure to include minorities and underrepresented populations.
As AI technology advances and becomes more integrated into society, it's important for those in leadership positions to know how to navigate the shifting landscape of patient privacy and algorithm transparency. With regulatory agencies taking a more active role in AI development, it's essential for leaders to be up-to-date on the latest changes and challenges in this area.
3. Making healthcare more efficient with robotics
The use of robotics in healthcare is a relatively new trend that is gaining popularity. Medical robotics has the potential to greatly reduce the workload in the healthcare industry. Through automation and AI, these machines can perform a wide range of tasks and support services – from transporting patients and assisting in surgeries, to delivering vaccines in remote areas.
Additionally, the COVID-19 pandemic increased the need for more efficient and safe sterilization methods to help prevent disease transmission. To address this concern, healthcare systems looked to incorporate ultraviolet "C" light (UV-C) autonomous disinfection robots into hospitals and other clinical settings.6,7 By doing so, providers are ensuring that medical personnel and patients are better protected against the spread of infectious diseases.
The use of unmanned aerial vehicles, or drones, is a promising area for improving health systems, as they can help to improve access to essential health services and reducing poverty levels around the world. According to a report by global market research company Statista, the commercial drone market was valued at $6.51 billion in 2021 and is expected to grow to $47.38 billion by 2029. This growth is driven by the need to improve access to essential health services, as well as the desire to reduce poverty levels worldwide.
Five use cases for drones that are going to transform and improve healthcare:
Blood product and hazardous material transportation
Vaccine and medicine delivery
Diagnostics
Organ transfers
Transport of small medical devices
4. Wearable technology for monitoring health
The adoption of wearable healthcare technologies is one of the biggest trends in the healthcare industry right now. We are seeing a steadily increasing number of people who are taking their health into their own hands by using these technologies. Continuous health monitoring through health wearables enables personalized, data-driven care where the clinician and patient take a "proactive" rather than "reactive" approach. In addition, digital health software applications and sophisticated hardware provide individualized vital data and biomarkers and play a critical role in disease prevention.
As more people become comfortable with technology and health wearables become more popular, healthcare executives will need to know how to integrate these devices into their organizations.
5. Employee retention, clinical burnout, and staffing shortages
Retirement, burnout, and employee retention are three of the biggest issues causing staff shortages in the healthcare industry – especially during the global pandemic. An estimated 1 in 5 healthcare workers have decided to leave the force since COVID-19 hit,17 and WHO estimates we will need a further 18 million healthcare workers to achieve universal healthcare by 2030.18 With an aging population and longer lifespans, there is an increasing demand for nurses and midwives to help with long-term care.
Staff members are more likely to stay with a leadership team that demonstrates care for them by encouraging flexible workflows and accommodating leave, adopting new technologies in the digital care space, providing an ergonomically friendly environment, and establishing new roles. As the healthcare industry evolves and becomes increasingly reliant on technology, it's important for healthcare executives to adopt balanced recruitment and retention strategies so that personnel can provide patients with the highest quality of care.
Taking healthcare to the next level
The healthcare industry is being taken by storm by advanced technologies such as AI, cloud computing, robotics, wearables, and telehealth systems. This means that healthcare leaders must find ways to ensure each patient's journey is secure, personalized, easy to navigate, and empowering. Furthermore, in 2023 healthcare leaders should also consider mental health, worker needs, and healthcare inequalities.
The COVID-19 pandemic has shown us just how rapidly the healthcare industry can change. By keeping an eye on the latest advances and key trends in healthcare, leaders can identify which areas they need to focus on and invest in to bring real value to their organizations.
For more information reach us at www.philomathresearch.com