Blog
7 Ways To Improve Customer Experience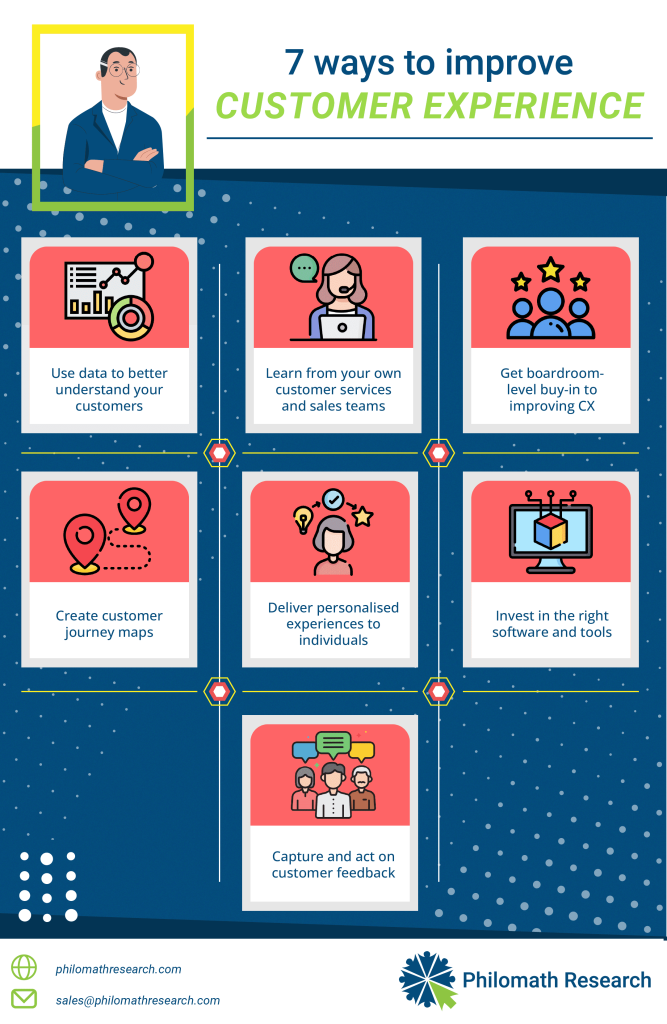 If you're concerned your customer experience isn't as good as it could be, there are always things you can do to improve it. Below, we've listed some examples that can help you change your CX for the better.
Use data to better understand your customers
Being able to understand how your customers interact with you and your site can give you great insights into the customer experience. Through free tools such as Google Analytics or Google Search Console, you can track and measure how your site is found and used.
For example, you could try tracking how many of your customers abandon the shopping cart. From there, you could then try to understand why they abandoned it, at what stage in the customer journey, and what you can do to improve their experience.
Learn from your own customer services and sales teams
If you already have staff that are customer-facing, it's likely that customers have spoken to them about things they dislike or find hard to understand. If your customer service team has to repeatedly explain the same things, it could be a sign that the customer experience is confusing and needs some clarification.
Get boardroom-level buy-in to improving CX
Like a lot of things, having executive backing and funding can improve your project's chances of success. You may find it easier to make substantial changes and possibly even invest resources into the necessary research needed to pinpoint issues in the customer journey.
Create customer journey maps
Sometimes it can be good to remind yourself of the journey the customer has to go on to make a purchase. Consider creating customer journey maps to help determine any unnecessary steps or barriers that might be putting off potential buyers. If you're creating customer journey maps, be sure to include the various ways a customer can start their journey with you. From finding your site online to picking up a brochure – the more bases you cover, the more accurate your results will be.
Deliver personalised experiences to individuals
If you offer a broad range of services, marketing everything to a customer may overwhelm them. If you know your customers' preferences and their purchase history, you can work to tailor the customer experience to them and even introduce them to extra or premium products.
For example, if you sell coats and a customer has a history of buying men's coats, sending promotional emails on women's jackets may be considered a waste of time and resources.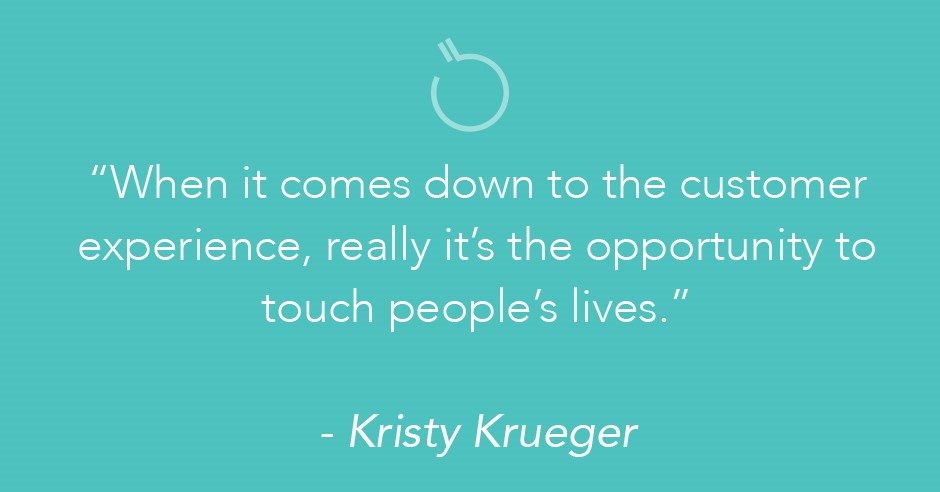 Invest in the right software and tools
Whether it's to track your customer journeys or to try and understand how your website is being found, the right software can make your job a great deal easier. There is a wide selection of tools available that are designed to help businesses understand and improve the customer experience. It's worth considering that the right tools can also involve implementing training designed to help your staff do their job efficiently.
Capture and act on customer feedback
Customer feedback can often be a good indicator of where things are going wrong. Consider using surveys, either online, by email or in print, to directly ask your customers their opinions. You can use this opportunity to test the water for new services, while the anonymity gives customers the chance to freely express how they feel. If you're struggling to get responses, a gift or prize such as a discount or a voucher can be good incentives.
If you're looking for enhancing your customer experience, feel free to reach us at www.philomathresearch.com