Blog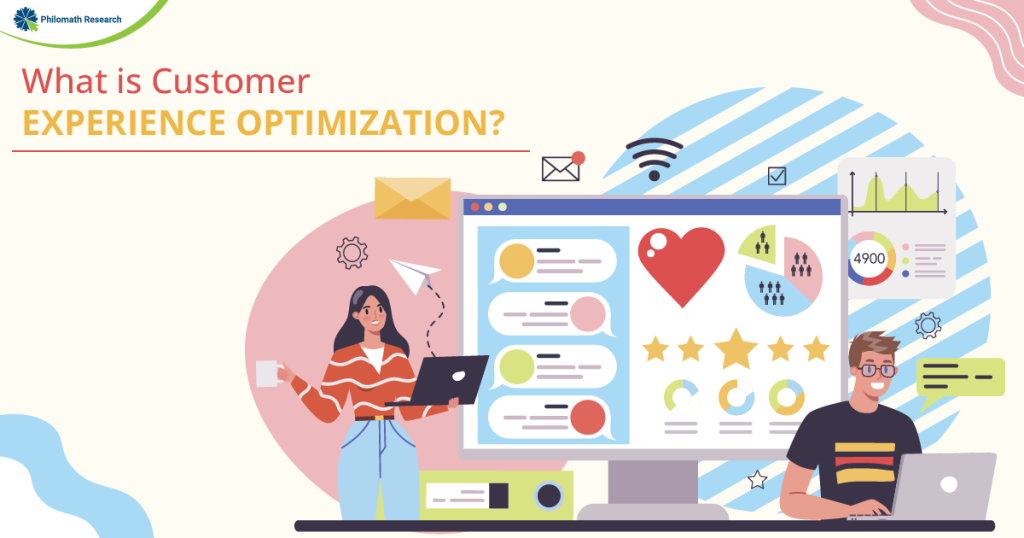 What is Customer Experience Optimization?
"CXO is an approach that looks at all touch points between the customer and a brand – be it a transaction, website visit, call, email, or review – with the goal of relevantly enhancing the experience for both customer and company. CXO is the most holistic form of customer service."
Perfect Customer Experience (CX) has never been more critical than now. According to the Customer Experience Trends Report, half of the customers say that CX is even more important than just a year ago. In addition, just one negative experience is enough for as many as 61% of customers to leave the competition. No wonder that nowadays, every company is doing everything to optimize the customer experience.
Many areas can be improved on your own (e.g., customer service), but meeting customer expectations often requires investing in creating a mobile application or a professional website. For this, you need a proven software development company. Investments in improving the customer experience pay off quickly, so many customers choose this solution.
But before we start talking about customer experience optimization, it is crucial to understand what customer experience is.
What is Customer Experience?
The customer experience (CX) is the sum of all interactions between the customer and the company. It covers the entire customer journey through all the touchpoints encountered when interacting with your company. It can be a contact with the website, a conversation with the customer service department, social media platforms, a mobile application, or even a simple leaflet with information about a given product. The customer interacts and creates touchpoints that influence the perception of your company. The quality of these interactions will affect customer satisfaction and, consequently, customer retention and the acquisition of new customers.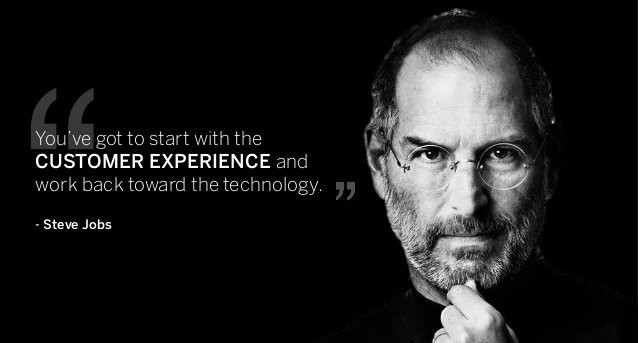 What is Optimized Customer Experience?
Customer experience optimization is the process of improving the user journey at all touchpoints. It requires a thorough understanding of the client's needs and seeing reality through his eyes.
There is a misconception that optimizing the customer experience is only about improving the work of the customer service department. Meanwhile, customer service is one of the many touchpoints with which the customer interacts. Our experience shows that customer experience optimization should cover all possible points of contact between the customer and the company: both digital customer experience optimization and direct contact because customer loyalty and satisfaction is a way to achieve a competitive advantage.
Of course, you need to remember that optimization should be approached with common sense: optimization is both a process of improvement and finding a balance between what your customers want and what you can provide them at the moment. Perhaps after collecting customer feedback, it will turn out that your customers would prefer to get a modern application with elements of artificial intelligence. Still, as the company's owner, you know perfectly well that you cannot afford such an investment at the moment. Fortunately, the application is not the only point of contact between your customers and your company, so you can focus on optimizing other points first, and until you find funds to create a new, innovative mobile application, you can think about how to improve the existing application.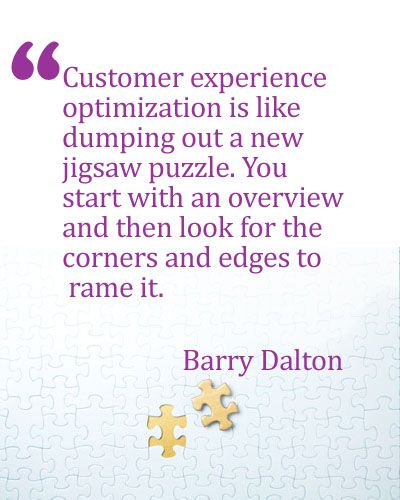 Is Customer Experience Optimization Essential?
Customers who rate a company's customer experience positively are 37% more likely to recommend it to others. In addition, products optimized for the customer experience have an almost 2x higher return on investment. No wonder all companies, regardless of size and industry in which they operate, strive for the best possible customer experience because it translates into their market success.
However, it is worth remembering that customer experience optimization is a constant process and work because customer needs are constantly changing, and new technologies are continually evolving. Despite many changes, the holistic view of the customer's experience cannot be forgotten because focusing only on one or two contact elements is not enough to gain recognition in customers' eyes.
Using customer experience optimization to build a long-term relationship with the brand and long-term customer lifetime value will pay for itself.
How to Optimize for Customer Experience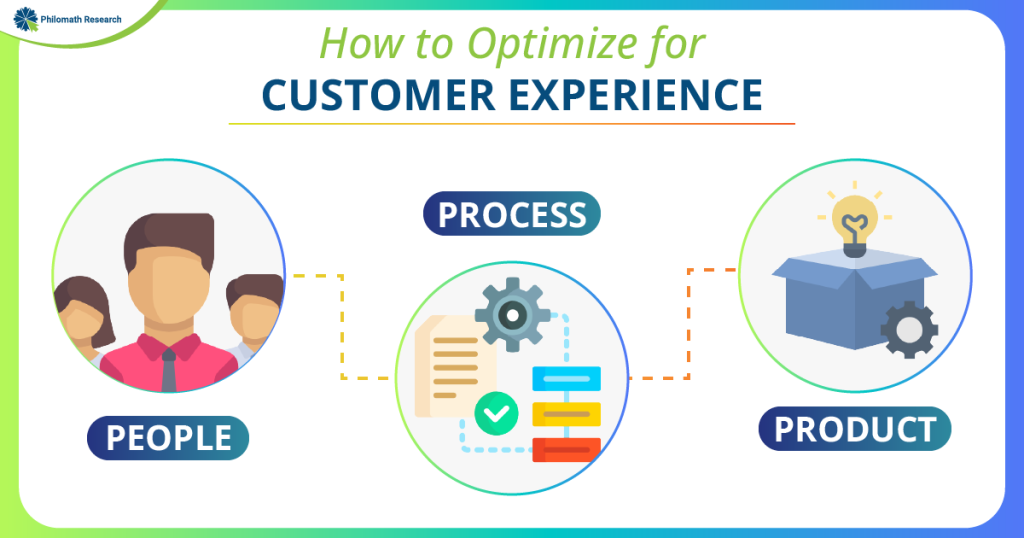 The customer experience is shaped by three factors – people, process, and product. If you want to optimize the customer experience successfully, be sure to focus on these 3 factors:
· People
The best virtual assistant cannot replace empathetic and helpful customer service employees. Therefore, please make every effort to ensure that your employees are not only properly trained but also that they know that working on improving the customer experience is the work of every employee of the company, regardless of whether they are negotiating contracts, designing leaflets, or packing goods for shipment.
People are also your customers. Remember that the best way to optimize customer experience is to get to know your customers, their opinions, needs, and expectations. Carefully analyze the customer journey and locate all contact points between the customer and your company. The more points of contact you discover, the easier it will be for you to plan actions to improve what should be improved.
· Process
Customers greatly appreciate the simple and transparent process of purchasing a product or a complaint. Therefore, pay attention to whether there are too complicated or time-consuming areas from the customer's point of view. Each process should be transparent and intuitive. If not, it should be changed as soon as possible because most customers will use competitors' services faster than they will delve into the complicated way of order fulfillment.
· Product
A product that meets customer expectations is essential for building market position, brand awareness, and customer success. If the product does not meet customers' expectations, then even the best customer service will not make the customer come back to you. Therefore, consider whether any areas can be improved. Keep an open mind because sometimes these are elementary things, such as the way of packing or thanking for purchases added to the shipment.
Customer experience optimization is the process of analyzing the customer journey to identify opportunities for personalization and to create a seamless experience for the customer. CXOs are customer experience leaders who work to improve the customer experience across an organization and are accountable for a customer-centric culture. For more information on how you can reach your customers in the 21st century, contact us at www.philomathresearch.com