Blog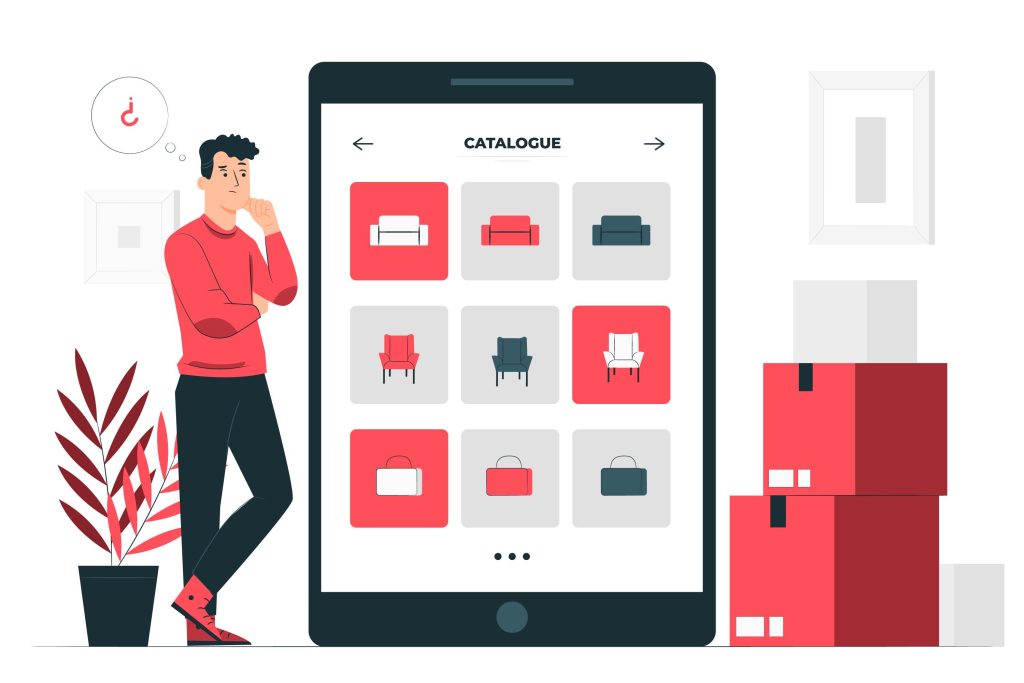 Consumer Purchase Decision And The Influence Of E-Market
With technological advancement, there is an increase in the internet and the development of web 2.0 that increase interconnectivity among the customers. It has changed customer behavior and influence decision making of customers. There is a change in human interaction significantly due to social network building for engaging customers result in influencing customer behavior. The marketing activities are conducted by the business for changing customer behavior. However, the business must be aware of customer values, attitudes, and beliefs that impact conducting digital marketing campaigning.
E-marketing, also known as online marketing, internet marketing, or digital marketing, is the process of using the internet and interconnected applications to reach customers and meet their demands. E-marketing practices usually rely heavily on information technology and can include email marketing, online advertising, and social media marketing. Marketing is one of the most important functions of a business as it impacts return on investment and overall profitability. Therefore, e-marketing should be part of an integrated marketing plan in order to be most effective.
E-marketing is on the rise and has given businesses the ability to communicate their products and services to a global audience. Companies are now focusing on developing digital marketing strategies that make use of social media platforms to advertise their offerings to their target audiences. This is a cost-effective way of educating customers, which in turn develops a brand image and recognition. Companies are conducting customer engagement activities to create a unique brand image that will have long-term sustainable results.
Factors Impact On Customer Purchase Decision
The customer purchasing decision is impacted by the factors that are willing to engage the customer in internet shopping. There is a positive impact of e-marketing on consumer decision making by providing a variety of options to the customers, product comparison, information screening, and dependability.
Cost Efficiency
The pricing influences the purchasing decisions of customers. It is the attribute that is visible and dominant. The companies are providing a lower cost in online purchasing for attracting customers towards online purchasing.
Information Satisfaction
The information provided by the organization regarding products and services offered impacts on overall customer satisfaction. The user interface quality and information quality impact on information satisfaction.
Customer Trust
The companies develop e-marketing strategies for marketing efficiency that add value to the business as compared to traditional marketing. It is challenging for companies to develop trust through interconnecting technology.
Internet Shopping Experience
The customer with positive customer experience develops perception towards online shopping. They are also influenced by an online review that influences customer purchasing behavior.
Customer Purchasing Decisions Are Influenced By E-Marketing
In 2008, if you weren't on social media, you might as well not have been on the internet at all. Social networking was one of the most popular websites used by businesses for promoting their products and services to a global audience. It acted as a promotional tool that enabled businesses to communicate their innovative products and services to customers. Customers would provide online reviews regarding the services offered which would help build trust among the target audience. However, one negative review could impact brand building and customer perception.
In today's era, everyone has an account on social media so the companies can recognize the innovative product and services offered by them to the target audience. There are trend settlers on social media that support in educating the customers. There are three core principles of social media marketing including contacts, content, and conversation. However, one of the disadvantages is unable to calculate return on investment from it. The social media marketing strategy developed for capturing the interest of the target audience.
E-Marketing Practices
The elements of e-marketing involve the use of marketing concepts in communicating the services offered by the company digitally. It entails the application of the internet that is medium for contributing to brand recognition. The companies are investing in conducting marketing practices by advertisement, campaigning, direct selling, and others. However, the emergence of e-marketing has changed the concept of marketing by communicating the brand digitally. The adoption of technology has influenced e-marketing practices by using online networks such as telecommunication technology, digital platforms, electronic mails and websites for ensuring to meet the marketing objectives.
If you are still worrying about your consumer behaviour and want to learn more about your consumers, reach us at www.philomathresearch.com