Blog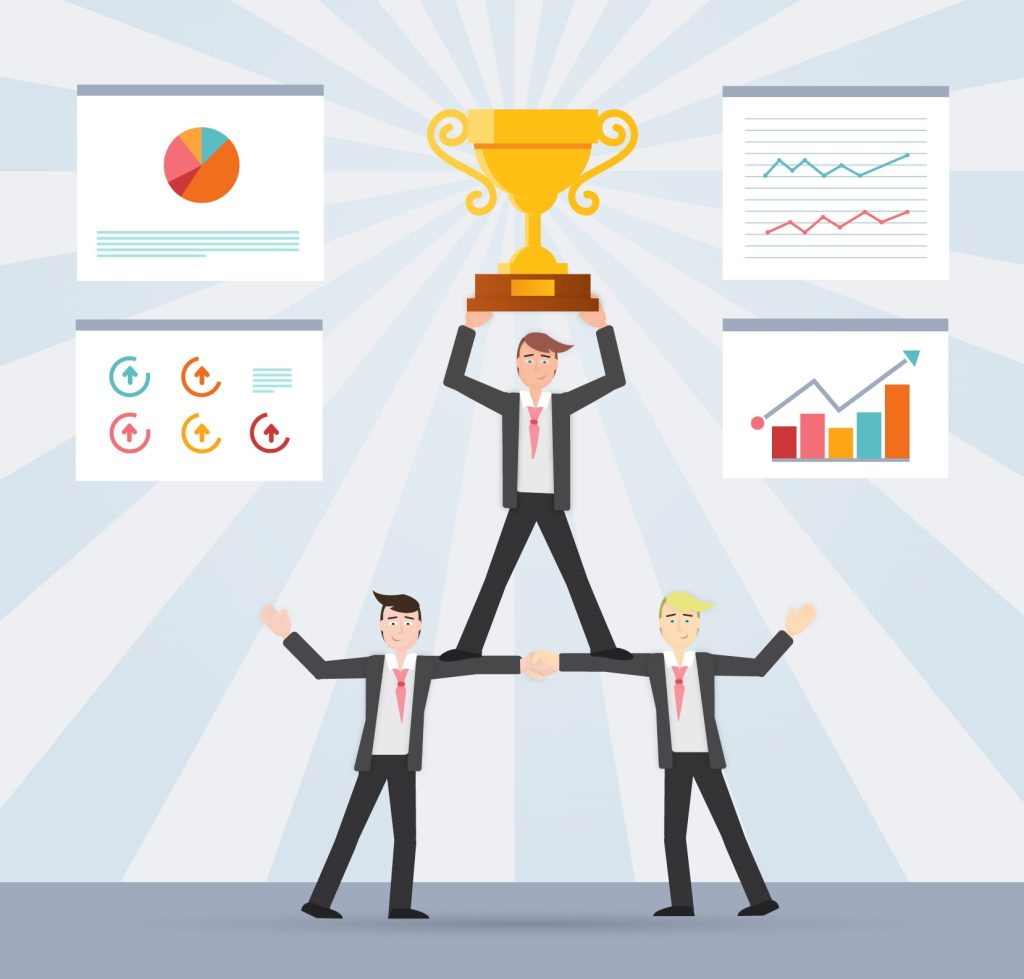 Use Of Giveaway To Drive Market Success
Every brand wants more eyeballs on their products. Going viral is the dream, but it's not an easy feat, especially if you're in a saturated market. Giveaways are the perfect balance of showcasing your products and expanding your reach while providing an engaging activity for consumers to take part in.
Wondering how to do a giveaway to increase brand awareness and sales? We've got you covered. This post will walk you through a step-by-step process, from defining your end goal to choosing which giveaway platform to use.
What is Giveaway Marketing?
To understand giveaway marketing, you first need to know what marketing is. Marketing is about businesses promoting and raising awareness about their products or services to get more leads and sales.
For instance, a popular marketing tactic is to run advertising campaigns that encourage people to learn more.
Giveaway marketing is similar. The only difference is you use giveaways or contests to distribute products or merchandise to promote your business. The prize you offer acts as an incentive for engaging your target audience and raising awareness about your brand as a result.
Are Giveaways Good Marketing?
Now that you know what giveaway marketing is, you probably want to see if they're worth it.
So, are giveaways good marketing? Keep reading to explore why giveaway marketing can help successfully promote and grow your business.
Giveaways Help You Generate Leads
If you want to generate leads and increase sales from people interested in your brand, running a giveaway is one of the easiest ways to do it.
When creating your contest, you can ask people to:
· Join your email newsletter
· Follow you on social media
· Complete a survey
· And more
In exchange for completing one of those actions, they're entered into your prize draw. In this situation, both you and the participant get something valuable from the exchange. You get a new lead, and the participant gets the chance to win a great prize.
How to do a giveaway to increase brand awareness and drive sales
Define your goals
It's important to identify what you want to achieve with your giveaway, otherwise it can end up being a pointless and time-consuming exercise.
There are three main goals that ecommerce brands are shooting for with a giveaway:
Brand awareness: Introduce your brand to more people. This usually results in more social media followers and email subscribers.
Engagement: Generate a buzz around your brand and products. In action, this looks like more comments, tags, and shares of your posts.
Sales: Sell more products. This obviously results in more customers.
Decide which goal is best for your business at the time of running the giveaway. For example, if you want to raise awareness of a new product during its launch, brand awareness might be the best goal. Once you've decided on a goal, you can map it to relevant key performance indicators (KPIs). For brand awareness, this might be follower count or the number of email subscribers.
Offer an exciting prize
Giveaways with an enticing prize tend to generate higher participation levels. It's no good offering something your audience isn't interested in, especially if your goal is to get more customers.
Are you going to give away a new product? An entire collection? Or money? Ideally the prize should align with your brand and give your audience a taster of your products. A very obvious example of a disconnect would be a vegan cheese brand giving away a gift pack of BBQ meat rubs.
Here are some examples of possible prizes:
· A limited-edition product
· An entire product collection
· Products from relevant influencers
· Gift cards
· Travel
· A once-in-a-lifetime opportunity
The caliber of your prize will ultimately dictate what kind of participants you get and the success of your giveaway. More importantly, the prize should be something that helps you meet your end goal. For example, if you want to generate user engagement, a big prize like travel or money might work best. If you want to generate sales and get new customers, giving away a product collection or new product might work better.
When choosing the right prize, consider:
· Your audience (or the audience you want to reach): What are they interested in? What products get them excited?
· Your brand values: What do you want people to associate your brand with? Do you have any staunch values and beliefs that you want to share?
· Your goal: The prize you choose should be geared toward the end goal of your giveaway.
Find partnership options
Partnering with influencers and high-authority brands in your niche can dramatically boost the reach of your giveaway. You don't necessarily need Kim Kardashian on side, per se, but it can be a great help having relevant individuals with large clout sharing your giveaway with their pre-established audiences.
Again, consider the goal of your giveaway: Do you want to increase brand awareness? Try working with an influencer who has a large audience. Want to generate sales? It might be better to team up with micro-influencers who have small but niche audiences and high conversion rates.
When choosing who to partner with, check out:
· Previous influencer marketing campaigns: What giveaways have they been a part of in the past and what were the results?
· Influencer values: Ideally you want to partner with influencers who share your brand values.
· Engagement levels: The engagement levels of an influencer is an insight into how trusted they are and how much sway they have over their audience.
· Audience: While a high follower count means you might be able to reach more people, it's not the be all and end all. In fact, it can be much more fruitful to partner with an influencer who has a smaller audience made up of the kind of people you want to reach.
You can also partner with like-minded brands and businesses, like relevant lifestyle magazines, other parallel ecommerce businesses, and organizations. Again, consider what you want to get out of the partnership and whether the chosen brand has the means to get you there.
Decide on the entry requirements
How will people get involved in your giveaway? If you take a closer look, most ecommerce brands running a social media giveaway encourage participants to do one or more of the following:
· Follow the brand account
· Share the post with their followers
· Comment on the post
· Tag friends
· Sign up to an email list
· Like the photo or post
· Upload a photo or video
The easier it is to enter, the more participants you'll get. In fact, some brands count each "action" from the list above as an entry, so one person can claim up to seven entries if they do all of the actions. Again, consider the end goal of your giveaway before you dive into the entry requirements.
Want to grow your email list? Make signing up to your list an entry requirement. Want to generate a buzz around your brand? Get participants to tag a friend and share your post with their followers. Choose just two or three entry requirements to make it as easy as possible to enter while still making it possible to reach your giveaway end goal.
Choose a giveaway platform
Where will you host your giveaway? Instagram, Facebook, Twitter, LinkedIn, or TikTok? Choose the platform that you either want to see growth on or that you already have an established audience on. If you want to grow your Instagram account, host your giveaway there, or if you already have a huge TikTok following and want to increase the chances of your giveaway going viral, host it there instead.
For more information, reach us at www.philomathresearch.com